CITY OF BRISTOL AQUATICS
City of Bristol Aquatics in name is both a large competitive swimming club as well as a distinct Network Performance Centre.
Over the years there has been some confusion around how Backwell's pathway to City of Bristol works and this has not been helped by the change in name due to mergers of clubs.
To understand it, it is best to treat the two roles of City of Bristol Aquatics separately as they are wholly independent endeavours.
CITY OF BRISTOL AQUATICS NETWORK PERFORMANCE CENTRE
The Network Performance centre was established over 5 years ago in order to provide a suitable pathway in which to develop high-performance competitive swimming talent across Bristol and the wider Bristol area. It was formed through a network of clubs from the local area of which Backwell was an early member. The network continues to grow and currently consists of the following "Home" clubs: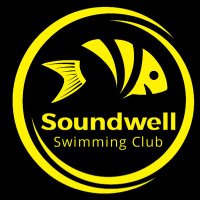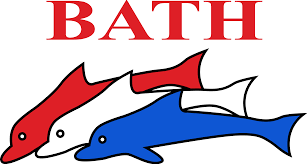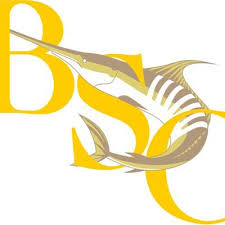 Keynsham, Clevedon, Soundwell, Bath Dolphins, Calne Alpha 4, Bristol Penguins, Backwell and City of Bristol Club
It is managed and lead by a full time Head Coach who is in regular contact with all of the Home Club committees and Head Coaches.
Access to this performance centre is through recommendation to trial from the Head Coach of a swimmer's Home club.
There are limited spaces (currently 44 swimmers) and the criteria that Head Coaches have been given for recommendation to trial are strict and revolve around achieving multiple regoinal QTs currently. (As the Network continues to expand and take in more swimmers, the criteria for entry is likely to become even more tough). Not all those invited to trial will be successful in securing a place in the performance centre.
The performance centre allows Backwell SC to provide for those talented swimmers wishing to take their swimming and training to a level we do not have the pool time ourselves to support (high achieving Regional-level swimmers and National level swimming).
Swimmers successful in becoming part of this pathway will train exclusively under the direction of the Head Coach CoB Network. However, all swimmers taking part in this pathway are required to remain members of their Home Club for the duration of their time in the pathway. The cost form membership of the Home Club, in the case of Backwell, is significantly reduced in order to recognise the swimmers' situation.
Swimmers in the pathway will compete for their Home Club in Arena League, County Championships, Club Championships, other local leagues and selected L3 Open Meets throughout the year and are encouraged to remain as active as possible in the development and life of their Home Club.
It is governed by the City of Bristol Aquatics Board on which a member from each Home Club (including Backwell) have a seat.
CITY OF BRISTOL AQUATICS SWIMMING CLUB
The CoB Aquatics club was formed in 2017 as a result of the merger of two historic Bristol swimming clubs: Bristol Central and Bishopsworth. All members from those clubs were transferred into the newly formed swimming club.
They train at Hengrove Leisure Centre and have a range of different squads to suit the range of swimmers at the club.
The club, like Backwell, is a competitive swimming club and competes in a similar range of team galas and open meets suitable to its members. Being formed by the merger of two big Bristol swimming clubs, the membership of City of Bristol Aquatics is large when compared with a club like Backwell and they also cover a number of other aquatic disciplines such as water polo and artistic (synchronised) swimming.
In their competitive swimming section they currently compete in the Arena League, Cotswold League, Four Seasons and a range of other Development level galas.
As a club it is also part of the City of Bristol Aquatics Network Performance pathway in exactly the same way in which Backwell is a member.
Being a member of City of Bristol Aquatics club does not give any preferential access to the City of Bristol Aquatics Network Performance Centre. Access from the CoB club to the Network Performance centre is standard across all participating clubs as outlined earlier.
The City of Bristol Aquatics Board oversees the direction and governance of City of Bristol Aquatics. The board is deliberately constituted to include members of the participating network clubs as it is, primarily, for the benefit of those clubs that CoB Aquatics exists. A number of policies have been adopted across the participating clubs in order to best serve their swimmers. Principal amongst the policies is a process to be followed in the event a swimmer wishes to move between clubs. For reference, the adopted policy can be found here: Inter Club Moves Policy:
At Backwell we pride ourselves on offering a level of swimming coaching that enables all swimmers to reach and even exceed their potential. We believe, and it is backed up by evidence, that for those swimmers with the talent, dedication and attitude, the pool time available on the current Backwell schedule is easily sufficient to achieve multiple regional qualifying times and even, for some, potentially national qualifying times. In the last 3 years (2015-2018) the number of swimmers training only at Backwell but achieving regional qualification times has increased year on year and, in 2018, we have 13 such swimmers.
If you wish to discuss your ambitions and swimming goals with our Head Coach please discuss setting up a meeting at a mutually convenient time. Backwell are proud to be a member of the CoB Aquatics Network whilst also providing a strong team identity within the club for all members wishing to fully participate in #TeamBackwell.