Welcome To Backwell SC
We are a friendly, competitive swimming club and provide opportunities and coaching for all levels of swimmer - from learners to our competition squads. We compete in galas such as the Four Seasons, Cotswold and Arena Leagues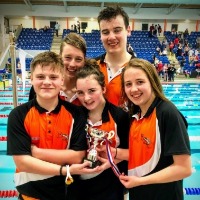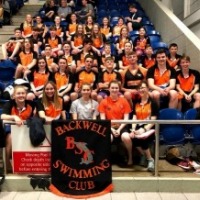 Swimming is a fantastic sport and all our volunteer coaches and committee are dedicated to giving all our swimmers the best possible experience in this sport. We are a member of the City of Bristol Aquatics Network of clubs which gives our swimmers the pathway to progress to the very highest levels of the sport.


Our more experienced swimmers are encouraged to enter various Open Meets throughout the year including the Somerset Development Meet in October and the Somerset County Championships held in Jan / Feb.
Our Club Championships are held annually between September and November giving all swimmers the opportunity to swim under competition conditions on their home ground here at Backwell. You are welcome to come and see our facilities at any time during one of the Club training sessions. There is always a member of the Club Committee or coaching staff on site who would be pleased to answer any questions which you may have.

13/10/2019

Arena League Round 1 Results
PB's were smashed, club records set and #TeamBackwell performed out of their skin in Round 1 against some very tough competition. Click through for results and report.

08/10/2019

BSC Club Kit Orders
A new window for ordering club kit (hoodies / t-shirts) is open. Please check your emails for details. Closing date is this Sunday - 13th October. Orders aim to be delivered before Christmas.

18/09/2019

Squad Kit Lists
We would like all members of squads to have the right swimming equipment with them during their training sessions. Follow the link for a guide to the kit that's needed for each squad.