Nutrition Talk
14/11/2019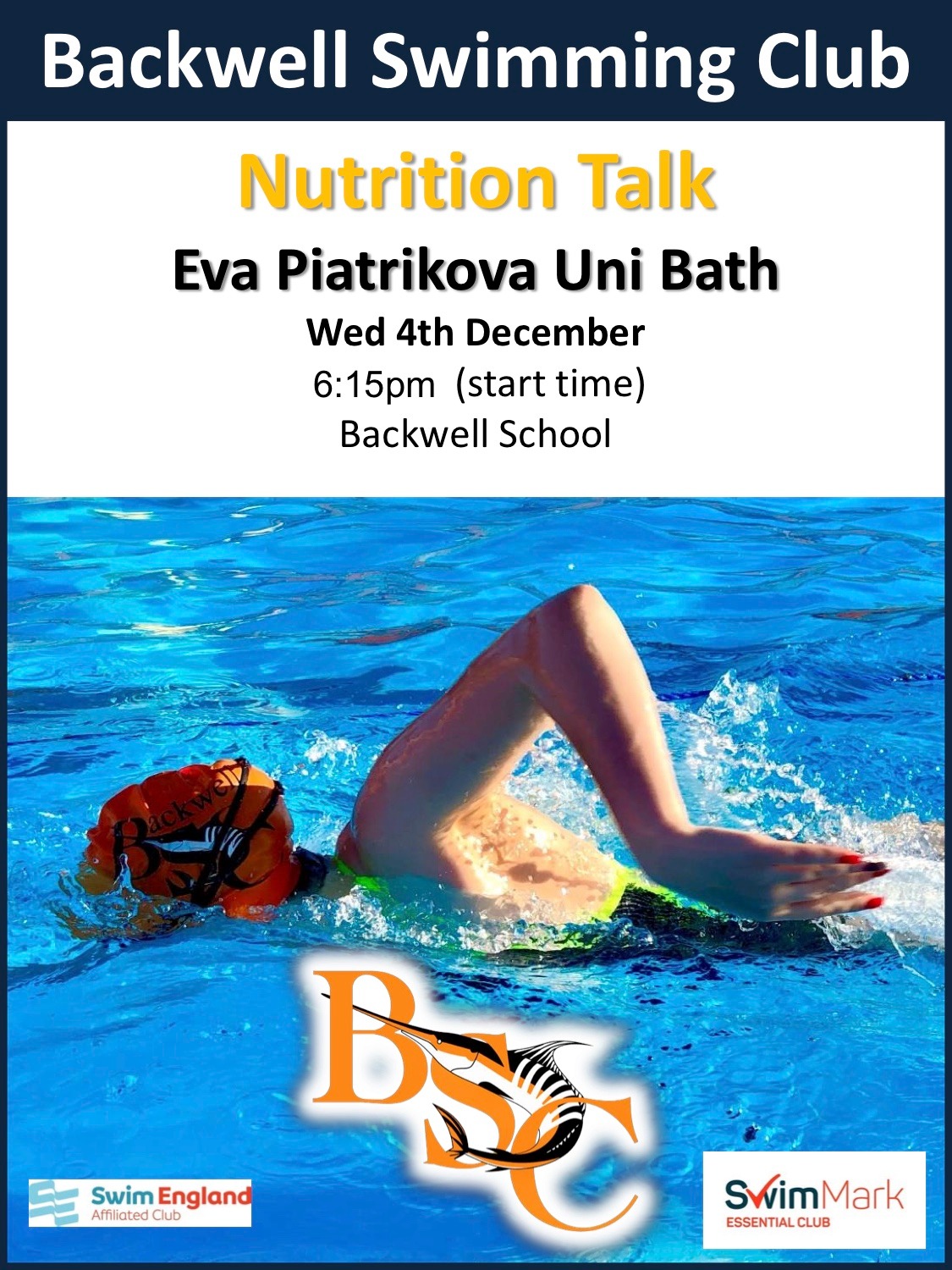 Nutrition Talk at Backwell
Date : Wed 4th December
Time : 18:15
Location : Backwell Sixth Form Centre
We all know what goes into competitive swimming……Hard work, hard work and more hard work!!
At Backwell SC we have a limited amount of time in the Pool, which maxes out at 6.5 hours a week. As a result it's even more important to look at those areas that will maximise the impact of this pool time and also benefit our swimmers in terms of their personal development.
You may have heard the expression….. 'Our muscles are torn in the gym, fed in the kitchen and built in your sleep'.
In order to provide some expert advice to our swimmers and parents alike, Backwell SC has arranged for Eva Piatrikova from Bath University to provide her Nutrition Talk (previously been run under the banner 'Eat like a Champion').
Come along to see what you can learn or relearn. It's free to BSC members and it's come to you, so don't miss out.
Note: If this works well, we'll be interested in future opportunities and suggestions.
---